Lord Alton of Liverpool (David Alton)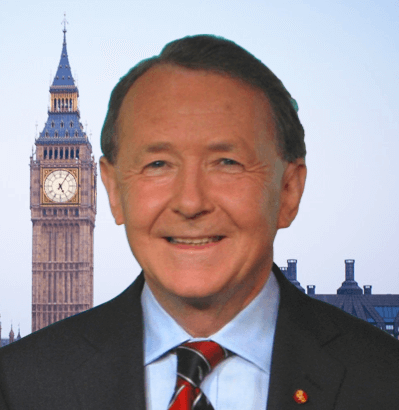 House of Lords Independent Crossbench Life Peer; Co-Founder of the human rights group, Jubilee Campaign; and Chairman of the British Parliament's All Party Group on North Korea.
Lord Alton worked as an educator in 1972 before being elected as the Housing Chairman and Deputy Leader to Liverpool City Council. In 1979 he became the youngest member of the House of Commons. He was appointed a Life Peer after standing down from the Commons in 1997. Lord Alton is a very committed activist, promoting human rights and religious liberty. In 1987, he co-founded the human rights group, Jubilee Campaign, which defended Jewish and Christian dissidents in the former Soviet Union and Eastern Europe. He is particularly interested in North Korean human rights issues and is Chairman of the All Party Group on North Korea in Parliament. He has written several reports on human rights in North Korea, and published a book with Rob Chidley in 2013 dedicated to North Korea's situation entitled Building Bridges – Is there hope for North Korea? (Published by Lion).
For his human rights work, he has received the Michael Bell Memorial Award for initiatives for Life, the Korean Mystery of Life Award, and the Good Samaritan Advocates International Award, among others.
PSCORE met Lord Alton in March 2014 during a trip to the UK to raise awareness about human rights issues in North Korea. This was following PSCORE's participation in the UNHRC's 25th session on North Korea in Geneva. After meeting with PSCORE's Director Kim Young-Il and Secretary-General Nam Bada, Lord Alton showed a genuine interest in the organization and its activities. Lord Alton subsequently offered to become a patron of PSCORE. He has willingly supported the organization's advocacy work, which will exist within the UK in the future.

Index on Censorship, Editor of Online and News
Mr. Gallagher graduated from Fordham University in New York in 1993. He previously worked for the Los Angeles Times as Managing Editor Online, and for The New York Times as an early producer. He currently leads the international news and reporting team at Index on Censorship in London.
Former British Ambassador to the Republic of Korea
Ambassador Scott Wightman is originally from Edinburgh, Scotland. He studied French and European Institutions at the University of Edinburgh. Since 1986, Ambassador Wightman has worked in British Embassies around the world. His first posting was in the Commercial Section of the British Embassy in Beijing. He has since worked at the embassies in France and Rome, and from 2008 to 2010 as the Director for the Asia Pacific region in the Foreign and Commonwealth Office (FCO) in London. Ambassador Wightman was appointed British Ambassador to the Republic of Korea in November 2011 after studying Korean language for one year in Seoul.
Mrs. Wightman is originally from Sevenoaks in Kent. She worked in the Foreign Office in the 1980's, where she met her husband Scott. Scott and Anne have been married for 23 years and have two daughters who currently study in the UK. During a May 2014 lecture at the British Embassy by PSCORE's director, Kim Young-Il, the organization was first introduced to Anne and Scott Wightman. Ambassador and Mrs. Wightman generously accepted to be patrons of PSCORE, as they are particularly interested in the organization's education program for North Korean refugees in Seoul.