Model United Nations for Successful Corean Reunification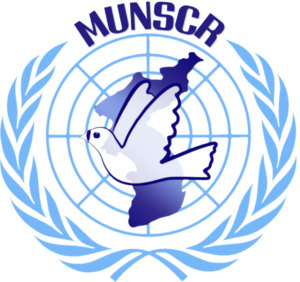 Model United Nations for Successful Corean Reunification (MUNSCR) is a Model United Nations that PSCORE is organizing in April 2021 to raise awareness of the significance of Korean reunification and the problems surrounding the human rights of North Korean citizens.
As to put the main objective of the organization – which is to ensure the successful, secure, and sustainable reunification of the Korean Peninsula through inter-lateral cooperation and well-structured policies – into action, PSCORE intends to invite young people from both Korean and international backgrounds to the matter through a familiar concept such as the Model United Nations.
In order to give students, the opportunity to simultaneously educate themselves on Korean reunification and the North Korean egregious human rights situation, and acquaint themselves with how the United Nations operates, PSCORE is hosting the Model United Nations for Successful Corean Reunification (MUNSCR). The MUNSCR is an educational simulation of the United Nations taking place online in April 2021. PSCORE aims to both educate and empower passionate youths, and to uphold this ambition, the organisation has decided to establish a student-centered Organising Committee for MUNSCR.
The conference aims to serve as a global platform where aspiring activists, diplomats, and leaders, from both Korean and international backgrounds, assemble to discuss:
1. The human rights violations in North 2. The question of peace, security, and reunification on the Korean peninsula.
Through MUNSCR, PSCORE intends to spark an interest in, and extensively inform future world leaders about, the human rights situation in North Korea, and support a peaceful approach to reunification talks between the two Koreas. Furthermore, the conference also gives participants the opportunity to develop and improve public speaking, writing and research skills; three competencies students require in order to advance their international relations careers.
Corean* Reunification Academy

The Corean* Reunification Academy is presented by MUNSCR. The mission of this Academy is to call for Human Rights improvement in North Korea and a peaceful reunification of the Korean peninsula.
It consists of a variety of talk sessions, given by Human rights and North Korea experts. MUNSCR will upload on the PSCORE YouTube Channel two videos in January, February, and March 2021. Find more information on this topic on the Website of MUNSCR.
*Original spelling of Korea before division of North and South Korea
Head on to the MUNSCR website to get more detailed information on the organization and its events.
Additionally, follow MUNSCR on social media to stay updated!