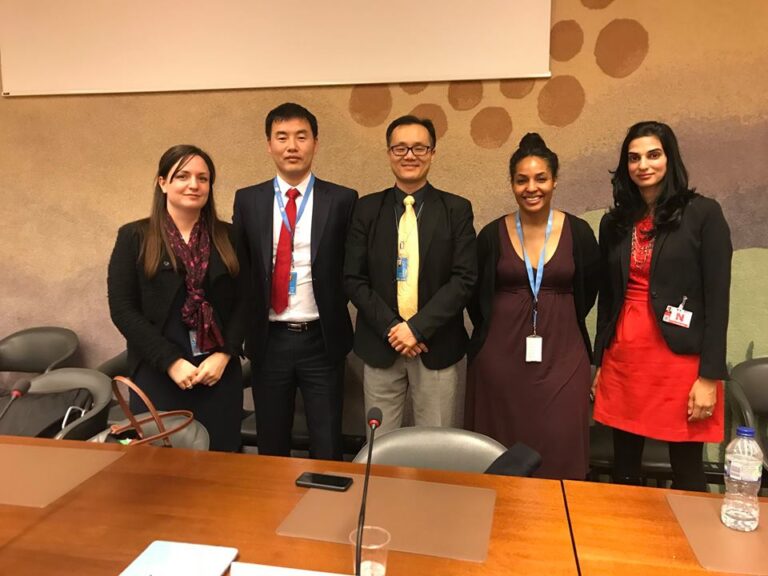 On March 14th, PSCORE co-hosted its own side event entitled "Human Rights Abuses in North Korea" at the 37th Human Rights Council session. 
PSCORE member Bada started off the event by discussing the prevalence of child labor abuse in North Korea. He was then followed by North Korean defector, Joy, who compared child labor in rural and urban areas. PSCORE's Young-Il addressed the current living situation in the country after the UN sanctions and was followed by Kiri Kankhwende from Christian Solidarity Worldwide, who shared information on CWS' latest report "Movies, Markets and Mass Surveillance". Param-Preet Singh from Human Rights Watch ended the panel by discussing issues of accountability. The side event sparked great interest in the situation in North Korea and we hope it was able to shed light on the many accounts of corruption and exploitation in the country. 
This was the last PSCORE's participation at this year's UNHRC's session. We were honored to be able to attend and hope our efforts will result in positive development.